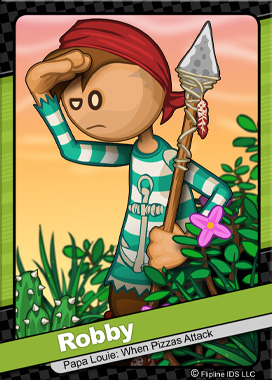 Robby is the Customer Papa Louie and he's fan of pirates. He is one of fasteners. . The First Time He appeared them Papa Louie: Pizzas WHEN attack. ! Him. Hum Closer Papa Taco Mia Papa's Freezeria Papa's Burgeria and HD / ri. It IS missing them Burgeria and Pancakeria.Robby Location:. Burgeria not go Because the island was lost them ONE.
Ad blocker interference detected!
Wikia is a free-to-use site that makes money from advertising. We have a modified experience for viewers using ad blockers

Wikia is not accessible if you've made further modifications. Remove the custom ad blocker rule(s) and the page will load as expected.